ASSISTANT MANAGER
---
"Managing well is the art in which you also give other people , working with you , a platform for spreading great ideas."

How to start?
Assistant Manager Resume Sample is responsible for a wide range of tasks in business. He/she should be flexible in the work environment as well as adaptable to it. The work includes ensuring the completion of daily tasks and effective working of all the employees. He/she should be good at communicative skills and ensure smooth relations with customers. In the process of hiring new employees, an assistant manager is also present.
To get hired in your dream company is competitive and you require a strong resume to show your background in an effective manner and get shortlisted.
---
Smart CV Sample
(recommended when some work ex.)
Classic CV Sample
(recommended when no work ex.)
Premium CV Sample
(recommended when no work ex.)
---
A few Insights....
Level of job : Experienced
Average salary India : ₹6.06 LPA
Career path : Assistant Manager → Manager → Senior Manager → CEO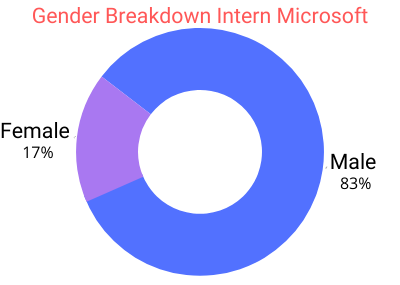 Skills required : Customer Service, Problem Solving Skills, Leadership, Motivational Skills, Strong Communication Skills, MS Office, Management Skills, Performance Management, Business Management
Related jobs :Business Analyst, Financial Analyst, Sales Executive , Sales Coordinator, Business Development Manager
---
Getting started?
A resume for assistant managers is a profile-specific resume tailored according to your experience and targeted job profile.

It is a blend of all your important information ranging from your education, work experience, certifications to accumulated skill-sets.

The ATS has specific criteria that it follows to shortlist candidates. Once you are aware of them, it becomes easier to get your resume across and on to the next stage.

The Application Tracking System will assign a rank to your resume and every other resume sent for a job opening and the resumes will be shortlisted based on what ranks they are assigned.

The higher your rank, the higher your chances of being shortlisted.

In this blog, we will teach you exactly how you can craft an ATS-compliant assistant manager resume and get closer to your much desired shortlist.


Come On.. Lets Discuss it one to one
"We would love to help you create your CV. You can whatsapp us on +91-9716366366 and consult an expert for free"
---
What to include in Assistant Manager Resume?
You should include the following things in your resume:
Contact Information
Profile Summary
Career Summary
Work Experience
Skills
Education
Contact Information
Name, Address, Phone, Email.
Don't forget to include alternative contact channels, as well as your LinkedIn profile or Facebook URL details.
Qualification Summary
View profile summary section as an introduction to your resume and include 1-3 sentences giving a broad overview of your background, years of industry experience and the industry sectors of interest. You should be specific and state which job you are applying to.
Career Summary
Start your career summary with your years of experience in the industry and the main duties you performed. When deciding what duties to add, use the job description as your guide. For instance, if the job you are applying to highlights leading and motivating teams uses those same words and phrases. The more your resume resonates with the job description of keywords, the better fit you will seem.
Next, add a line that showcases any outstanding qualities that will add value to the company. A hiring manager would be interested to know if you have "strong coordination skills, creative leadership abilities and a flair for statistics, metrics and production ratios." It's important to note that these qualities should be proven with examples in the professional experience section to reinforce your message.
Finally, end your summary with your educational degrees/diplomas and any certified courses or professional memberships you may have that are pertinent to the job.

Two Examples of different career summaries:

Summary Example 1

s Experienced Assistant Manager with ten years' experience in Retail with a focus to improve sales turnover and positively impact company revenue. Implement creative strategies that help boost sales and employee productivity. Was instrumental in increasing quarterly sales performance by 30% during the last six months and leadership tenure is backed by an MBA and numerous diplomas in coaching and training.

Summary Example 2


Service-orientated, deadline-driven assistant manager offering strong leadership, business, and financial acumen and a proven record of exceeding employer goals and customer expectations. Bringing 5 years of experience as a corporate assistant manager at an IT Tech Firm. A proven sales record, extensive tenure in managing a large network of sales reps and a Bachelor In Computer Science will ensure new business development and expansion of client territories to take revenue to the next level
Start with your formal degrees and post-school diplomas or accreditations like an MBA. List any professional development that better prepared you to work in the management field such as leadership training, employee development workshops and business management courses

Make sure to include the following details
Your GPA score if you have completed a Bachelor or Associates degree. (if higher than 3.5)
The number of employees you are managing as well as the headcount figures of any admin staff
Also mention the sales management platforms and customer relationship management (CRM) platforms you are familiar with like Sage, SAP, Oracle, and Vanguard, Lotus Notes
Remember to include communication and collaboration tools, for instance, cloud-based systems like Slack, Trello, Asana or even Skype which you are currently using to facilitate communication between team members
---
Check out the video
"We would love to help you create your CV. You can whatsapp us on +91-9716366366 and consult an expert for free"
---
Work Experience
Clearly state your employment history from providing details regarding the last ten years of experience up until your current position. Use brief sentences with bullet points to list the most important managerial and supervisory duties under each role you have had.

This will include projects or work history which shows your career progression into the Assistant Manager position you may occupy at present, but only elaborate on these with job descriptions if you have less than years of experience in an assistant managerial role.
This section is especially important if you are on a level slightly more junior than Assistant Manager. You need to reveal your supervisory and managerial experience gained unofficially while for instance in a vocational or temporary job to showcase your abilities to supervise and lead teams.
Although the management field requires specific technical skills, employers also look for other skills, called soft skills. These are the main types of skills that indicate your fit as a manager who will add value, has adequate knowledge, sufficient experience and who will motivate and inspire teams.

Technical Skills Examples :
Educational Attainment: A university degree is generally required to become an Assistant Manager in highly technical industries like Finance or IT. The top suggested degrees are Business Management, Information Technology, Financial Management, and Marketing. If you are planning to progress to Director level or executive management, a Masters In Business Administration is highly desirable.
Technical Aptitude: Assistant Managers need to be strategically orientated to create operational plans, new business development strategies and establish new client markets, On the other hand, an Assistant Manager must be hands-on in driving daily production activities of staff by implementing automated tracking software. They also need to be financially savvy to compile budgets.
Managerial Ability: Assistant Managers are constantly challenged by the ups and downs of employee performance cycles. Therefore, strong leadership skills are a must to motivate or critique the consultant's performance in a constructive manner.
Other Technical Skills: Budgets, Strategic Marketing, Research, Analytics, Social Media, Cloud-Based Collaboration Platforms, CRM Systems, Quality Control, Report Writing, Feedback Mechanisms.

Conclusion

Keep your resume length to a single page.
Follow the 3 stages of resume-writing to optimize your resume-writing process.
Make use of the month & year format or writing dates across all sections of your assistant manager resume.
Use bullet points in the professional experience section.
Quantify your bullet points to emphasize your contributions and begin each bullet with an action verb.
Keep irrelevant personal information off your resume.
Write an assistant manager resume summary only if you have at least 3 years of work experience. If you don't, write an assistant manager resume objective instead.

Your CV or resume is your first impression for any company . With the help of CV Owl you can get a well structured CV and your time will be saved. Everything on your CV should be written in a formal manner and in a precise way. You have only 20 seconds to impress your recruiter with your CV, make the best out of it. Visit our series "The HR Talk" where we help you know everything about your job interview from the recruiters.

Try CV Owl as we help you furnish a fully-formatted in a chronological order resume or cover letter. You can also try our CV Review service, through which you get a CV writing expert reviewing the insight of your CV and advising you, so that you can make your CV stand out .

---

Want an expert opinion?

Mention your Email ID

Attach Resume/Coverletter/SOP