CNC Machine Operator Resume Sample
If you are hunting for your first job or switching for a higher position, the process starts with your CNC Machine Operator Resume. Demand for CNC Machine Operators or skilled machinists will continue to grow as the manufacturing industry adopts more technology-driven processes.
"We would love to help you create your CV.
You can whatsapp us on +91.9716366366 and consult an expert for free"
Smart CV
Classic CV
If you want to be operated on the shortlist of top talent, you need a CNC Machine Operator resume that will leave no doubt you are the best candidate to handle and manage multi-million dollar equipment!
Automation may be the future of manufacturing but who controls the knobs and flicks the switches? It's still manpower and the one running the processes is the CNC Machine Operator. Companies are routinely looking for the best in the industry. That's why they will pay top dollar if you fit the bill!
Perhaps you do; but if your resume won't cut it, you'll end your quest looking for another job.
Stay on this page and we will teach you how to capitalize your strengths, downplay your shortcomings and most of all, convince the recruiter to look no further and get you to the CNC Machine Operator interview!
Companies invest millions; even billions when it comes to capital equipment. It's all about getting maximum output and efficiency possible; getting maximum things done at a rapid pace. They will not entrust these assets to just any CNC Machine Operator.
The typical CNC Machine Operator job description for resume will include skills such as proficiency in CAD/CAM technology, great mechanical aptitude for testing and calibrating equipment and ability to solve complex technical problems. Do you have these? Good! But so will the competition. To stay ahead you must be strategic when it comes to the structure and content of your resume.
Not sure how to go about it? Read on! The CNC Machine Operator resume sample on this page will guide you about how to get it done.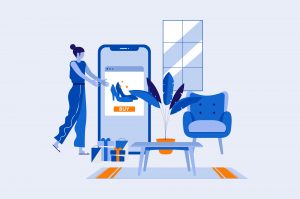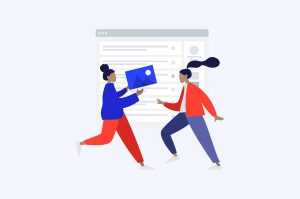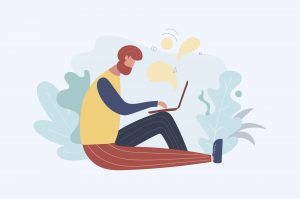 There are some industries that deal with big items that are needed to be transferred from one place to another. There are several jobs in the market that demands people to make use of machines and equipment for the entire operation to be successful and achievable.
Some job functions cannot be done just by hand, that is why manpower who can understand the use of machines and are able to apply this understanding into action is very much needed by companies whose nature of operations need it most, if not all, of the time.
You have to treat every job you are applying for as an individual opportunity in itself.
When building your CNC Machine Operator resume, be specific while capitalizing on your strengths. Smartly downplay your shortcomings and convince the recruiter that they have found the gem they have been searching for.
Another important factor to be aware of is the applicant tracking system (ATS) which could also be hindering your chances of getting shortlisted.
Don't let the panic set in. We'll go through every aspect of the resume-building process in thorough detail to help you come up with a banging resume. Here's how an ATS works and what else you need to know.
If you find it too difficult, you can simply use CV Owl's Online Resume Builder to build your resume for CNC Machine Operator with ease.
What Should I Put in My Resume if I Want to Be a CNC Machine Operator?
Your CNC Machine Operator resume must include the following information should you want to apply as a CNC Machine Operator:
indicate the types of machines and equipment that you have knowledge in using;

list the technical skills that you know that may be applied to the processes of the work that is done by the company or business where you wanted to work at;

put the duration of time that you've had an experience in using the equipment and machines that you know how to manoeuvre; and

list the companies that you have worked for so that the employer will see how relevant your past experiences are in terms of operating different machines.
If you are willing to apply for a CNC Machine Operator post, create your CNC Machine Operator resume using CV Owl's Online Resume Builder and get yourself shortlisted.
CNC Machine Operators
The employees who operate machines for the purpose of work are collectively known as CNC Machine Operators. They are the ones who are tasked to operate equipment and big machines needed for the operations of the business. There are a lot of industries that need these kinds of workers, which means that there are a lot of job opportunities available for people who have the technical skills to do the kind of work.
Job Functions of CNC Machine Operators
Here are a few things that CNC Machine Operators encounter and need to do on a daily basis in the workplace:
ability to use different machines that are needed to be used for specific processes,

load and unload items and parts of different products,

control setting of the machines used for operations,

assure that the proper maintenance for different machines are applied,

schedule preventive maintenance dates, and

assure that the workplace is safe to do operation procedures.
Being a CNC Machine Operator is truly a challenging job, and you need to have the knowledge and CNC Machine Operator technical skills required to do specific job functions.
If you are to apply as a CNC Machine Operator or in any other jobs, you may download our CNC Machine Operator Sample Resumes In Word and edit it according to your experiences and qualifications.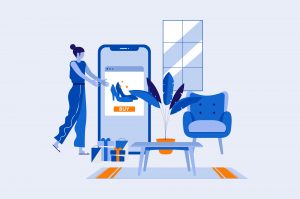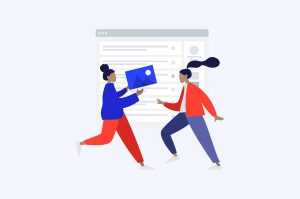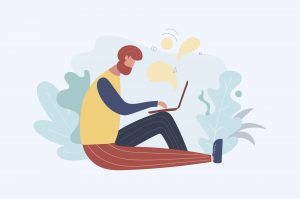 CNC Machine Operator Resume Skills List
When it comes to jobs that are highly technical in scope and nature, the battle could be won or lost in the list of qualifications. Before writing them down on paper, prepare a summary of your CNC Machine Operator skills for your CNC Machine Operator resume and identify which ones are critical for the position.
It pays to scrutinize the job post with a fine-tooth and comb. Companies look for a specific set of skills for a CNC Machine Operator. Trust us when we say they will look for these skills right away. Always think in terms of relevance.
Hiring managers have a clear idea of who they want for this job and what skills they should offer. This is why you should always tailor-fit your qualifications with the company's requirements.
Career advancement is open to those who have acquired continuing education program so include relevant details in this section. Educational Background information should be placed on Work Experience and list your highest attainment first. The minimum educational requirement is a high school diploma for a CNC Machine Operator post.
Certificate programs will be considered a bonus but not necessarily required. It would be advantageous for entry-level applicants to undergo formal training prior to application. This way they will know how to operate computer-controlled machine tools, lathes, drills and milling machines, blueprint reading, general manufacturing processes and basic production manual machining skills.
Certification

: Currently, the manufacturing industry relies on CNC (Computer Numeric Control) machines, so CNC Machine Operators who are knowledgeable on CAD (Computer Aided Drafting) and CAM (Computer-Aided Manufacturing) software will have better prospects for a career in the industry. Obtaining certificates from special training programs will give you a competitive edge because it will show future employers that you have been trained formally to handle and operate machines. The type of certification that you may acquire will depend on the industry you wish to be employed in.
Additional Skills

: These are skills which may not have direct relevance to the job but can be of use in the conduct of work. As a CNC Machine Operator, this would include driving skills, First Aid training, and fluency in foreign languages. Write your additional skills below job-specific skills.
Although this data is not required by employers it would be good to include it in your resume as it reflects your keen interest in industry trends.
Administrative Skills

: Employers often specify the administrative skills they are expecting applicants to have. When you outline your responsibilities in the work experience section, show how you applied these skills at work. This will give the

hiring manager

a better visual.



People Skills

: Employers prefer people who can interact well with others and establish good relations with co-workers.
Problem Solving Skills.

Machines get overworked too and when they do you must be able to troubleshoot and act on it immediately. When you work in the manufacturing industry, you are expected to meet deadlines and quotas regardless of problems that may arise during production.
Attention to Details.

There is little room for error because the production flow and quality of the product will be at stake. One must be good in eyeing defects before and during operation to prevent costly damages. It is also the duty of the CNC Machine Operator to ensure that not a single detail in the blueprints, schematics, and manuals will be overlooked.




Physical Stamina and Strength.

Most employers indicate in their job posts that they look for CNC Machine Operators who are capable of handling heavy equipment and working on their feet while using tools to perform repetitive actions for long hours. This is a physically demanding job and employers expect that you are capable of working in a fast-paced environment.
CNC Machine Operator Resume Objective
Trying to land a job that is high in demand is like fishing in a large ocean populated with fishing vessels but with very few fishes. You need good bait to catch the fish. And if you want to lure the recruiter, look at the bait we set up for the CNC Machine Operator objective for your CNC Machine Operator resume.
When you write an objective for your CNC Machine Operator resume, think of how you can catch the reader's interest. It all starts by identifying the strengths that match the demands of the job post.
Create a good first impression with a crisp description of yourself and eye-catching credentials. This will lead the company to believe that you are qualified for the position and worth a closer look.
Your CNC Machine Operator resume objective should put you in a good light in order to build interest. Focus on what you can offer to the company and sell yourself as the best person for the job.
Keep in mind that your objective must be able to capture the attention of the hiring manager so you can be assured that the rest of your application will be read.
When you write your objective, make sure to tailor fit it to the position you are applying for. Go through the job description carefully and research on the company as well.
Align your goals with the company's vision in order to create an impression that you can be a valuable asset to them. Be straightforward and confident in presenting yourself as a good candidate for the position.
Go through our sample resume objective for CNC Machine Operator to write a good one for you.
We kept it very simple and straightforward by starting out with his extensive 7 years experience and by running down the variety of tasks he has done since he began his career as a CNC Machine Operator.
Remember, your statement should not go beyond two sentences. Deliver what is only needed at this point. A long introduction will certainly bring no interest and turn off the hiring manager.
CNC Machine Operator Resume Format
For a job that requires technical proficiency, the best CNC Machine Operator resume format you can use is one that showcases your skills, qualifications and experience.
Companies want to hire the best in the field. They will not spend too much time on unnecessary details except on information that relates specifically to the demands of the job. They want someone who can contribute to productivity right away.
In order to highlight your strengths, you should use the functional format when preparing your CNC Machine Operator resume.
CNC Machine Operator functional resume format will have the following structure:
Technical jobs are normally contractual in tenure. Most of these are project-based and contracts may last six months at a time. Given the protracted duration of these jobs, you may have gaps in your experience.
The functional format will be ideal because unlike the reverse chronology format, you don't have to place work experience high in the outline. The person reviewing your resume will get an idea about your qualifications just by going through your objective, strengths, skills/ qualifications and education.
With the functional format, you can get away with not putting in the inclusive months of employment. That is an effective way of downplaying the gaps in your work history.
Entry Level CNC Machine Operator Resume
If you are a fresher or do not have any experience, the reverse-chronological format will not be applicable at all. For an entry-level CNC Machine Operator resume, you should try highlighting your skills and other relevant qualifications.
Ultimately, you need to switch to the functional format which would arrange your contents in this manner:
Contact Information

Objective Statement

Skills

Education

Work Experience

Personal Information
The hardest part for anybody without experience is to be given a break. It's a difficult conundrum, "How can I gain experience if no one will give me a chance?" It can be frustrating but it's never a hopeless cause.
Emphasize your soft skills in your resume objective. Soft skills are the attributes that best define your approach to work. Let the potential employer know what you can contribute to the company in terms of attitude and how you are the right fit with their culture.
In this kind of job, you need to build up your qualifications. If the job market has been unresponsive, don't despair! Take up additional courses or certifications.
Accept apprenticeship opportunities to gain practical knowledge of handling machinery. You can include your periods of apprenticeship in your resume. This will show the potential employer how committed and dedicated you are in your field.
Hunt for jobs which involve machinery you can confidently handle and make use of. These are projects that use equipment which falls under your competency. Entry-level jobs for CNC Machine Operators are generally low-risk for the company.
The most important thing is to get yourself through the door so you start your career. In time and with diligence, you should find yourself assigned to more complex projects.
CNC Machine Operator Resume Writing Tips
One of the tips for writing the best CNC Machine Operator resume is to make it your goal to write a resume that will make you stand out so you could pass the initial qualifying round.
You are only as good as the details you include in your CNC machine operator resume so make sure you prepare it well. Remember that there are other applicants vying for the same position; some of them might have identical qualifications while some may be better. But it all comes down to who can market themselves in the best and most effective way possible.
Always try using an easy to read resume format as the Hiring Manager will only scan your resume briefly. Organize your skills and work experience by making use of short bullet points. Writing long and winding sentences will defeat the purpose of using bullets so be brief and on point.
Hiring managers spend only 6 seconds in scanning each resume so it is important to write one that leaves a striking first impression. How? Read on and take note of our CNC Machine Operator resume writing tips.
Use Action Verbs.

Describe your tasks using these verbs: operated, performed, coordinated, maintain, troubleshoot, trained and supervised. This way, you will be able to define your contribution and accomplishment better. Write to them at the beginning of your bullet points. Avoid generic or overused verbs like handled, talked and created. Opt to use action verbs that carry more weight.
Proofread your resume.

Check grammar and spelling. Remember, use present tense for your current job and past tense for the previous ones. Double-check the acronyms you used in your resume. Never assume that the reader knows exactly what each acronym stands for. Rule of thumb is to write the full name followed by the acronym enclosed in parenthesis. Of course, check your resume for spelling and grammatical errors. Even for a blue-collar job, these types of mistakes are embarrassing.
Lastly, your CNC Machine Operator resume is your formal response to an employer's invitation to apply. Pay attention to your wording to create a positive impact and earn yourself a chance to get hired.