Copywriter Resume Sample
If getting chosen for interviews and landing the copywriter job of your dreams is your goal, you need to have an exceptional copywriter curriculum vitae. If you think writing an attention-grabbing copywriter resume is a daunting task, fear not. With the right tools and helpful information, writing your copywriter CV is quite manageable.
"We would love to help you create your CV.
You can whatsapp us on +91.9716366366 and consult an expert for free"
Smart CV

Classic CV

If getting chosen for interviews and landing the copywriter job of your dreams is your goal, you need to have an exceptional copywriter curriculum vitae. If you think writing an attention-grabbing copywriter resume is a daunting task, fear not. With the right tools and helpful information, writing your copywriter CV is quite manageable.
Here, you can take a look at a copywriter resume example that shows you just how your CV should look. You'll get to see proper formatting, what information to include, and how to structure the document in our copywriter resume sample.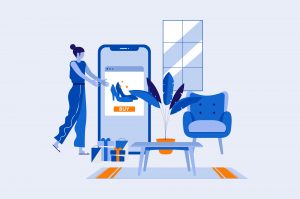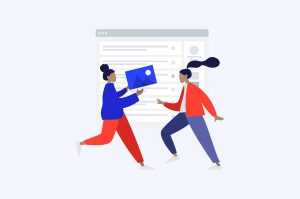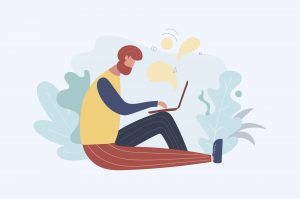 Copywriting jobs aren't hard to come by, but the best copywriter jobs are given to those with the best copywriter resume. As someone in charge of words, there is slightly more pressure for your copywriter resume to be particularly well-written. Think of it as the very first work sample you show to your employer. It can be a nerve-wracking thought until you discover how easy it really is to get your copywriter resume just right.
We are here to help you achieve precisely that. Here you'll learn how to write your most impressive resume, whether it's for the first time ever or just time to update your copywriter resume. You will also learn all the tips you need to make your skills stand out. Take a look at these proven Copywriter resume samples to inspire your own.
This guide will walk you through the process of creating an excellent copywriter resume example and share tips and examples of how to put your skills and achievements together. If you are a copywriter searching for a dream job, keep reading this article.
A copywriter delivers creative and consistent messages from a client to a target audience. Of course, copywriter's duties may vary from writing articles for blogs to text for banners.
Copywriter CV Must-Haves
What Does a Copywriter Do?
Copywriters are responsible for creating content and turning ideas into words for the use of advertising through articles, publications, television commercials, internet content, flyers, press releases, and pamphlets. The goal is for their content to effectively promote the sale of services and goods. They have many responsibilities, including ensuring advertisers' messages are properly delivered, presenting drafts to clients, discussing products and advertising methods with clients, revising and editing copy, developing new concepts, ensuring budgets and schedules are adhered to, utilizing search engine optimization techniques, and responding to feedback.
Copywriters must use their resume writing skills to get readers to take action. That action could be purchasing a product or engaging with a company or a service. The copywriter CV example above shows you how to format your CV and where you should include your relevant copywriter skills and experience.
Tips for Creating a Great Copywriter CV
Now that you've had the time to look at a complete copywriter CV example to see what these documents should look like, it is time to begin crafting your own. Here are some things to remember while making your own copywriter CV:

You can also create your copywriter resume by using our Free Online Resume Builder.
Remember to choose a good size of the font for your copywriter CV, and ensure it is not too small. Your goal is to make your CV readable and organized so hiring managers can look through your information with ease.

Don't forget to proofread. This is extremely important, as errors may show carelessness. Check carefully for grammar and spelling mistakes and ensure your word choice is concise in your copywriter resume.

Go beyond basic duties when writing about your experience. Use accomplishments to show employers any times you excelled at your position.

Don't include any personal information. Keep aspects such as political or religious views out of your Hobbies section, and keep your language positive.

Keep your work experience section clear and concise to clearly highlight your qualifications.
This job makes you a wearer of many hats because you need to know your target audience and write copy accordingly to it. You also need to create various graphics in your posts (such as images, videos, logos, illustrations, and infographics). It makes the overall text look complete. You need to proofread and edit the text you wrote, and communicate with a client. Not speaking about how many subjects a copywriter need to be an expert in.
Copywriters work closely with photographers, designers, videographers, PR managers, marketers, SEO and project managers. You should be a team player and analyze the information you get from many sources day by day. You can work either from home or from an office. This job requires you to become a creative, reliable, and smart writer. You need to develop your voice, learn the view of the brand you are working for, and then translate it on different online mediums.
1. Copywriter Resume Job Description
Thinking about the job description, most of us remember those job position advertising created by employers. But in fact, the most critical job description is the one you write in your copywriter resume in a section dedicated to your working experience.
The job description will tell your potential employer about your previous accomplishments and duties. A structured well-written job description will help you to show off your skills and make yourcopywriter CV memorable. Just like with any other text on the web or paper, make sure to make proper formatting. It means you need to add a heading, subheadings, bullet points and numbering to make your text more readable.
The job title is the first thing a potential employer sees when opens yourcopywriterresume. Unluckily, most job titles could be misunderstood. The title should be clear and brief. Thus, it's critically important to add summary which is 1-2 sentences description of your duties and relationship to a particular position as shown in the above copywriter resume sample.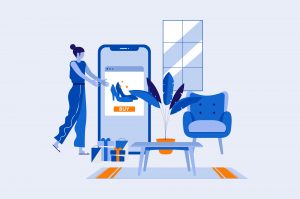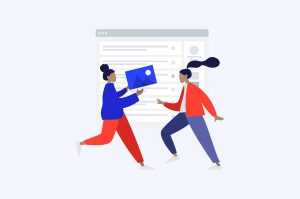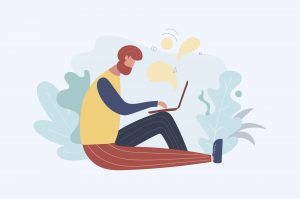 2. What's the Best Format for a Copywriter Resume?
After you built yourcopywriter resume, optimized it for resume keywords, choose headline and subtitles, wrote covering letter, it's time to select a proper file format. Not all file formats will be suitable for a copywriter resume. No one ever mentions this tiny detail as a file format. The answer is quite simple: it depends on the situation.
Do you have experience? Use the chronological order for your Copywriter resume format. You can apply this to work experience and education.
Start out with your most current experience. Pick out 5 to 8 work responsibilities. These tasks should be relevant to the demands of the job post. Once done, work your way back to your earliest relevant experience.
Recruiters prefer this format because it is easy to read. The details are organized. They can assess your skill level right away. With the chronological, they will know if you are a good fit for the job.
Lastly, place work experience in the middle. Look at our sample copywriter resume template for Copywriters:
Contact Information

Objective Statement

Skills

Work Experience

Education

Certification

Personal Information
Let's get a closer look at proper CV file formats and then decide which one will suit you the best.
Remember to divide the text into readable sections.

Don't use too many colours because they may look unprofessional on a printed piece of paper. One-colour is more than enough.

Don't include graphics, images, and coloured text.

Don't staple the CV pages, use paper clips so it would be easy to release the pages.

Use subheadings to highlight the key points.
Microsoft Word Document is one of the most popular file formats used for a resume these days. If you want to use this format you need to save your CV in .doc or .docx format. This format is the best option if you need to send your copywriter resume as an email attachment. Word is a standard file format for business, so in most cases, your potential employer will open it in the same formatting.
However, keep in mind that some companies may not allow email attachments. And, it happens some companies use MacBooks. In this case, a Word file opened in Apple Pages may spoil the formatting of your CV.
You can also use PDF file format which gives you a complete assurance that an employer will see your resume the way you sent it. And it's compatible with most Microsoft and Mac computers. You can download the pdf format of your copywriter resume from CV Owl's online resume builder.
3. What to Include in Contact Information for a Copywriter Resume?
This section is one of the easiest to do. You need to include here your actual address, phone number, and email. It also is a plus if you added your portfolio website URL (if you have one) and LinkedIn, Twitter, and Facebook profiles.
This way you will give your potential employer more ways to get in touch with you and show your professional attitude at the same time.
4. How to Write a Copywriter Resume Objectives for Resume Summary?
When it comes to copywriter resume objective, most of you come up with a sentence: 'I'm seeking for a copywriter position where I can apply my skills.' A resume objective shows your career goal. As a rule, it's 1-2 sentences long. Check out these copywriter resume objective samples:
My objective is to get a position where I can work with designers to maximize copy style, increase branding effectiveness and grow the reputation of the company.

To obtain a job as a copywriter where my strong writing and communication skills will come in handy in enhancing the image of the company.

To obtain a job as a creative copywriter where my strong writing and communication skills will come in handy in enhancing the reputation of the firm.
The Copywriter resume objective should be your voice. Talk to the recruiter. Let him/her know you are the right person for the job.
First, you have to show you meet the job requirements. Review the job post. Take note of the skills needed. Make sure you have them. Then, include them in your objective statement.
Like an ad copy, don't be boring! Show your personality in your resume objective.
You can refer to the copywriter resume summary of the above-mentioned copywriter resume sample.
Here are some copywriter resume summary samples of copywriters from different industries:
Proven ability to manage multiple copywriting projects while meeting challenging deadlines.

Strong copywriter, delighting clients for seven years with crisp copy and impressive business results.

Skilled copywriter with a vast portfolio of brands copy creation for web, print, television, and social media.

Expert copywriter with over ten years of experience dedicated to lifestyle and fashion.
Do they sound great, don't they?
It can also highlight your previous experience and show how it prepared you for the challenges of the next position. Copywriter Resume summary will work the best for professional and more experienced copywriters who have some achievements to show off.
Try to focus on your strong skills and show what benefits of hiring you the company will get.
5. How to Describe Your Work Experience on Copywriter Resume?
Showing off your strongest skills would not guarantee you a job. You need to show your potential employer actual real results. Tell about your previous projects and demonstrate how you contributed to their success.
For instance, you may include some followers Facebook account gained after you started writing texts for them, number of page views of your article, the response rate for direct emails, number of subscribers for a blog you worked at, and sales of the products you described.
Take a look at the copywriter example experience below:
I created and wrote more direct emails which got respond than anybody else in this field.
Increased the follower base on Facebook in 200%.

Described over 10,000 products and got about $150 thousands in sales.

Implemented an email campaign which resulted in a $4,000 revenue increase.
So, as you can see, you need to show as often as possible the result of your work in numbers and make an accent that it all was your merit.
Check out the work experience of a copywriter in the copywriter resume sample placed above.
6. What to Include in Education for Copywriter Resume?
Talking about this section, you need to know that experience is much more valued than education and qualifications. In your copywriter resume, you need to list all your institutions in reverse chronological order. Make sure to include dates and critical subjects and grades.
If you have any (even less significant) industry qualifications, for example, copywriting courses on Coursera, you should mention them.
Let me show you a proper sample of education section in a resume:
Education:
– B.S. in Advertising, University of California (2007 – 2011)
– Creative writing courses 'Back2School' 2012-2013
Go through the education section in the above-mentioned copywriter resume sample and you'll get a fair idea of doing for your own.
7. How to Put Skills on a Copywriter Resume?
Putting together a list of skills in a copywriter resume is as essential as ice cubes in a glass of lemonade on a hot summer day. No one wants a warm lemonade. So if you want a copywriter resume which will guarantee you a dream job, then you need to learn to describe your skills in a proper way.
Most often you can find skills in job summary or experience for your copywriter resume. But it's also essential to put them together in a separate field. Add characteristics which are the most suitable for a particular position first, and then list them all.
Imagine, if you are applying for a position of a copywriter for a design blog, obviously, you would work with graphics and images for your posts. It's crucial to know Photoshop and other graphics editors for this position.
There are writers. And there are copywriters. Like we said, not everyone can Copywrite. They are more than just wordsmiths. Copywriters create content that stirs the imagination. They only need a few choice words to deliver the message. Is it a gift? Is it a skill? What should show in your Copywriter skills list?
Education

. Of course, agencies prefer college graduates. Especially, those with related degrees such as in Marketing. However, many became successful copywriters with just a high school diploma. Some just finished 1 or 2 years.Like all skills, Copywriting requires training. Education is a big plus. There are other sources of learning.
Certification

. Find ways to add to your skill level. Take up copywriting courses. You may also want to learn related fields.For example, SEO and SEM. These are Search Engine Optimization and Search Engine Marketing respectively. Many digital ad agencies use SEO and SEM. Why not a short course on Psychology? After all, Psychology is a big part of marketing.
Creativity

. You can learn all the tools of the trade. Your success will depend on how you use these tools. Creativity is the catalyst. Without it, you won't be able to turn inspiration into ideas. Are people born creative? Whether you are or not, you should develop it as a primary skill.
Pressure Player

. Copywriters have timelines. You have to make sure your ideas are on track. Marketing needs to keep flowing. The ad copy brings everything together. It optimizes the brand-building strategy. Without the ad copy, the marketing machinery might come to a grinding halt.
Know more about the skills to include in your copywriter resume by running through the skills in above-mentioned copywriter resume sample
8. List of Skills to Put on a Copywriter Resume
When you hear the word 'skills' the first things that come to mind are hardworking, public speaking, and fast typing. But when it comes to a resume which will help you to land a job, you need to focus on 'selective' skills which fit this particular work.
Any job requires to have a specific set of skills and characteristics, and you need to demonstrate them in your CV. Have you ever known that there are two basic types of skills: hard skills and soft skills.
Hard skills are the ones which you can learn in a classroom, university, or at home. For example, the hard skills are speaking foreign languages, typing on a computer, using some specific equipment, drivers license, or web programs.
Soft skills you can also call 'people skills' because they help you to communicate with clients and other team members. For instance, patience, self-awareness, or communication. So what are the specific hard and soft skills required for any copywriter position?
The hard skills for a copywriter position are:
excellent grammar,

spelling,

punctuation,

writer research skills,

using Microsoft Word,

using Adobe Photoshop (and other relevant software),

technical writing skills.
Let me explain some of the points here. Whether spell-checker you use, excellent grammar and spelling still need a human being. Showing that you had proofreading experience in the past would be high proof that you have proper grammar and spelling.
In the era of internet and technology, it's obvious a writer will be able to type text on a computer, but not write by hand on a piece of paper. Also, it's essential to use Microsoft Word for typing, (or Google Docs) and Adobe Photoshop to create images and graphics for your articles.
Some of the copywriter positions may require knowledge of foreign languages on the level allowing you to write and speak this language.
And the soft skills are the following:
collaboration,

communication,

time management,

multitasking,

efficiency
All these skills help a copywriter work in a team, collaborate with other people, deliver any work on time, and stay productive.
Make sure to include abilities which you are experienced at, and you have actual examples of using them on your previous jobs.
9. How to Add Certifications to Your Copywriter Resume
Adding certifications to your resume is an excellent way to stand out from the crowd and get an interview. They should tell your potential employer that you are a perfect fit for the position.
You should include any relevant certifications in your copywriter CV. If you have one certification, it will be appropriate to list it next to your name, or on top of your resume. If you have more than a single certification, it will be better to place on the bottom or in the Education section.
Don't hesitate to include courses like Udemy or Coursera in your copywriter resume, it will show your hiring managers that you are updated about the latest trends and are willing to learn and improve your skills.
Check out for the copywriter certifications in the above-mentioned copywriter resume sample.
10. Closing words
Crafting a killer copywriter resume is dramatically important if you want to get a copywriter job in copywriting area. Whether you are a copywriter or digital writer, you need to highlight your previous experience, copywriter skills, education, write a decent copywriter summary and send a copywriter resume in the right format. We hope this copywriter resume sample helps you to figure out some critical questions about copywriter resume.